Official Cloud Partner: Haas F1 Team
Put your business in pole position with IONOS Cloud
Get a free consultation with our experts and learn how you can outpace your competition.
Start now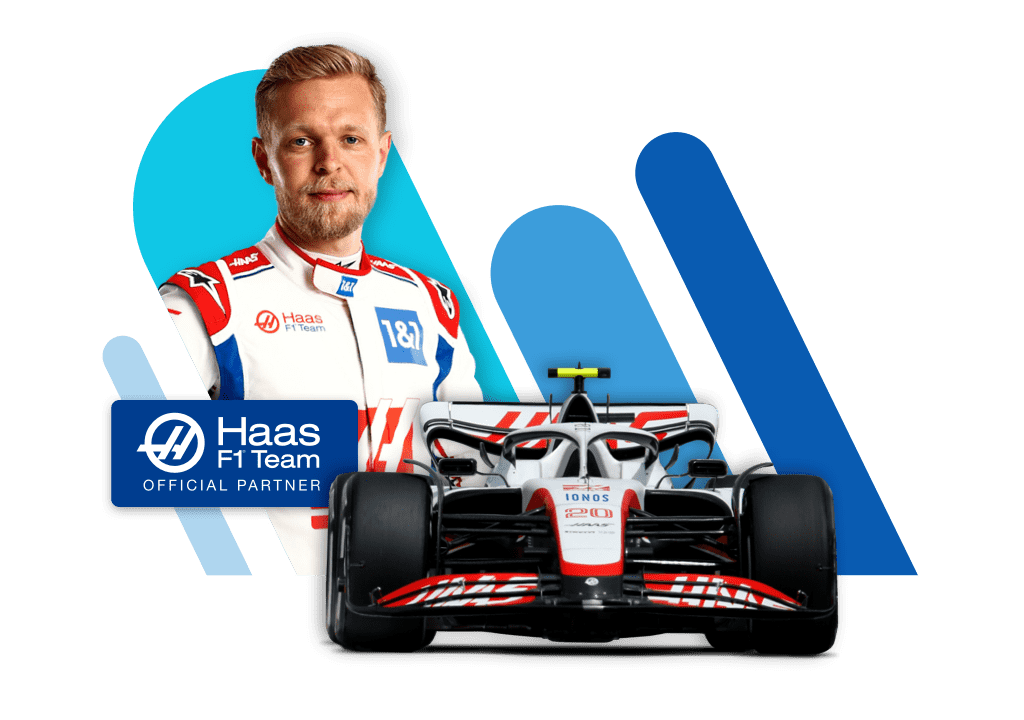 Haas F1 gains a competitive edge with IONOS
The 2022 F1 season has brought the most extensive rule changes for decades, especially in terms of technical regulations. The Haas F1 team relies on the computing power of the IONOS Cloud to comply with these changes and to improve the car before, during and after each race.
Find out how the IONOS Cloud enables the Haas F1 team to improve materials, run legality checks and more.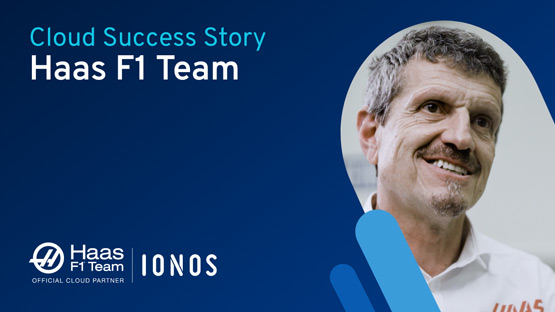 With IONOS as our Cloud Partner, we've been able to focus on improving the car this season. And that's been a big success.
Günther Steiner, Team Principal Haas F1 Team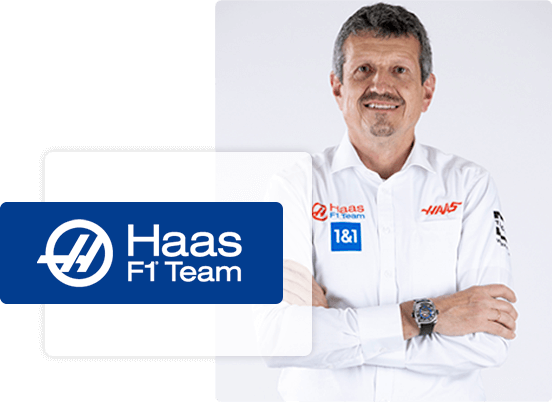 Driven by tech excellence
With the best overall compute and storage performance, IONOS Cloud beat off competition from AWS, Azure and Google in the 2020 Cloud Spectator Benchmarks. Thanks to high-performance InfiniBand technology, IONOS Cloud is ready to meet even the highest demands. It also offers the best price-performance ratio for CPU and SSD storage.
Learn more
Our compute requirements increase in the build up to each race weekend when we carry out simulation tests using finite element analysis. These tests enable us to select materials that reduce the mass of the car. By running more and more FEA simulations in the IONOS Cloud, we can leverage this competitive advantage for our team.
Gary Foote, CIO Haas F1 Team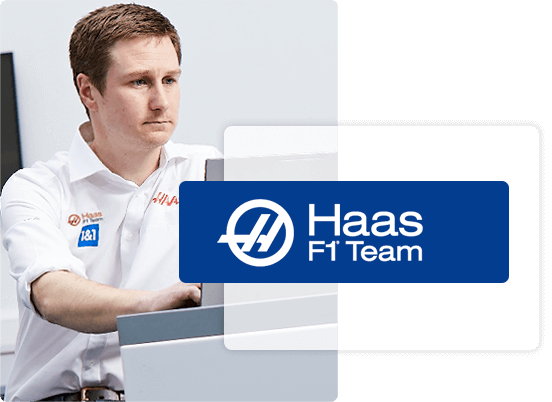 Get ahead with cloud performance that's F1 class
24/7 expert support
Help is always here whenever you need it. Our cloud consultants will provide not just support, but the experience needed to drive your cloud strategy forward.
Certified security
Get no compromise security with our proprietary virtualization stack. Our ISO-27001 certified data centers deliver maximum data protection and georedundancy.
Intuitive IaaS setup
Drag and drop to configure your virtual data center with the IONOS Cloud Data Center Designer. You'll get fast results and avoid unnecessary complexity.
This partnership has been a natural fit from day one. We share the core values of dedication, ingenuity, and the continuous push for ultimate performance. At IONOS we help entrepreneurs take digital pole position, and that's what we're doing with the Haas F1 Team.
Achim Weiss, CEO of IONOS
Take pole position with IONOS Cloud
Set your business up for success with a free expert consultation.