IONOS Cloud Cubes
Enterprise-grade virtual private servers
Gain maximum flexibility across multiple workloads with affordable, on-demand scalability.
Start for free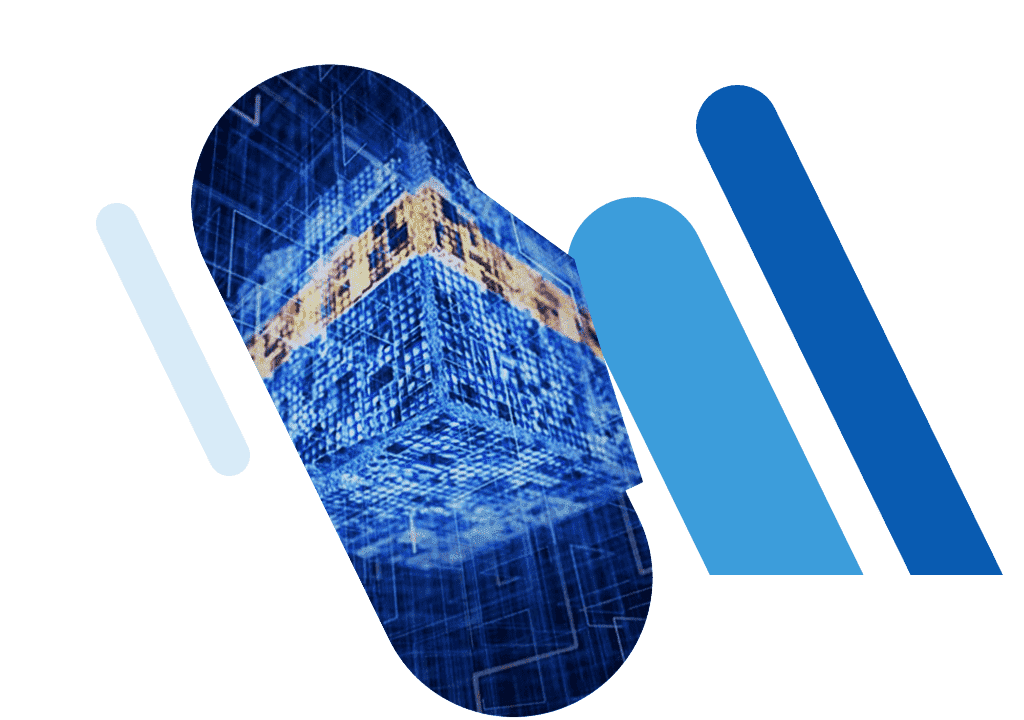 Ready-to-deploy instances for your dev environment
Manage scalable development environments with IONOS Cloud Cubes to meet specific software requirements. We provide you with cost-effective virtual servers that you can use as independent computing capacity for workloads such as development and test environments (incl. integration into the CI/CD pipeline). Use our easily configurable server-and-storage system to the extent you need at any time.
IONOS Cloud Cubes works by default with an attached NVMe volume, which can be expanded with HDD or SSD network block storage as needed.
Fully integrated into IONOS Cloud architecture
Map out simple workloads such as web applications and easily link to production environments. IONOS Cloud Cubes are fully integrated into our cloud data centers, taking over specific workloads and running in tandem with the Compute Engine in the same virtual data center. This allows you to harness enterprise-grade features like backups and network performance.
Based on an array of templates, we provide you with preconfigured cubes for your project with the right mix of hardware and high performance — which can be adapted as your requirements change.
Automate cloud instance configurations
Using Cloud-Init, you can script and execute various parameters during the initial provisioning of a cloud instance. This way, you don't have to set up parameter values manually after provisioning one or more instances.
You can also create or change new or active users or security settings, update and install Linux VMs using one or more package files, and set owner and file permissions for web directories.
When creating a new virtual instance from a public Linux image, Cloud-Init can be easily accessed via the Cloud API, SDKs, and config management tools as well as the Data Center Designer (DCD). This means a corresponding configuration file can be transferred as part of the provisioning process.
Cloud-Init is optional and free.
Simplify project development
Easily automated
Merge your test environment with production resources to seamlessly bring system changes live. All this can be automated using IONOS Cloud Configuration Management Tools, SDKs and natively via a cloud API.
System recovery
Regular backups enable us to restore your IT infrastructure after a system failure. We create a backup of your NVMe volume every 24 hours and keep it ready in case it's needed. This feature is included at no extra cost.
Enterprise-grade hardware
We rely solely on brand-name hardware that meets the most demanding use cases. Tailored to your needs whenever you want with the pay-as-you-go billing model.
GUI configurable
Configure your workloads easily using the Data Center Designer's graphical, browser-based user interface. You can quickly deploy and create new instances for your workloads in no time.
Network tools
IONOS Cloud Cubes are an integral extension of our IaaS, the Compute Engine. Not only are they fully integrated into our network infrastructure, but they also work with public cloud servers in public and private LANs. You can also use them with IONOS Cloud managed network services like NAT Gateway and Network Load Balancer.
Direct attached storage
Direct attached storage on NVMe comes standard. Get the highest performance with NVMe attached to the hardware bus. It's not subject to latency from the network stack and built on a local RAID to offset potential NVMe failures.
Workloads, tailored to your needs
Use cases for IONOS Cloud Cubes.
Use case
Run Cubes on your VMs and LAN
Simplify your system management and use virtual machines and cubes as desired in the same virtual data center or your LAN. This lets you easily map any non-production-critical use cases across your resources without the extra admin.
Use case
Create instances for web apps
Build low-cost and on-demand instances for various applications. IONOS Cloud Cubes are the right choice for software development and testing, or to host simple website, apps, or gaming platforms.
Use case
Automate your dev environment
Integrate Cubes into the software build, the test engine and your deployment pipeline using a cloud API, SDKs and configuration management tools. Depending on the plan you choose, virtual servers with suitable hardware specifications are available on demand and billed to the minute (pay-as-you-go). They can be customized to your needs by adding any NICs and network block storage.
Configure your Cubes manually with the Data Center Designer to work with your existing infrastructure or any existing virtual data centers you've set up.
Pricing
You're billed down-to-the-minute for your chosen components on a pay-as-you-go basis. Cloud Cubes are currently only available in our data centers in the European Union.
vCPU
RAM
Storage
Price
Cubes XS
1
1GB
30 GB

$0.00833 per hr.

$6.00 per 30 days

Cubes S
1
2 GB
50 GB

$0.01528 per hr.

$11.00 per 30 days

Cubes M
2
4 GB
80 GB

$0.03056 per hr.

$22.00 per 30 days

Cubes L
4
8 GB
160 GB

$0.06112 per hr.

$44.00 per 30 days

Cubes XL
6
16 GB
320 GB

$0.12224 per hr.

$88.00 per 30 days

Cubes XXL
8
32 GB
640 GB

$0.24448 per hr.

$176.00 per 30 days

Cubes 3XL
12
48 GB
960 GB

$0.36110 per hr.

$279.00 per 30 days

Cubes 4XL
16
64 GB
1280 GB

$0.48610 per hr.

$370.00 per 30 days
Windows license fees
Windows license fees are pay-as-you-go and billed down-to-the-minute.
Price per vCPU
Windows license fee

$0.0072 per hr.

$5.20 per 30 days
Get started now
Try out IONOS Cloud Cubes with no restrictions. New customers start with $500 in credit for the first 30 days. There's no obligation to buy or any hidden fees.
Quick registration
Create your admin access in a few simple steps. It's protected via 2-factor authentication.
Easy setup
Configure your server, data storage, and network connections. Using drag and drop in the Data Center Designer or the API makes it quick and easy.
Ready in minutes
You can start productive operation just minutes after configuring your virtual data center.