Success Story – SaaS
Compute Engine: a Secure Foundation
Digital asset management from Architrave digitalizes the real estate industry
The real estate industry is currently in something of an interim state of digitalization. But a solution for efficient asset management is already at hand: the digital asset. To enable the efficient management of digital assets, Architrave has developed exclusively for the real estate industry a software solution that acts as a secure data room and covers the entire real estate lifecycle. The asset management platform Architrave supplies all building-relevant data in the form of digital assets.
As the number of customers increased, Architrave felt a need for a new, stable and – most importantly – more flexible cloud supplier. A special focus was on the very highest standards of data protection and personal availability. With the IONOS Compute Engine and its 24/7 Sys-Admin support, Architrave gets all the desired features.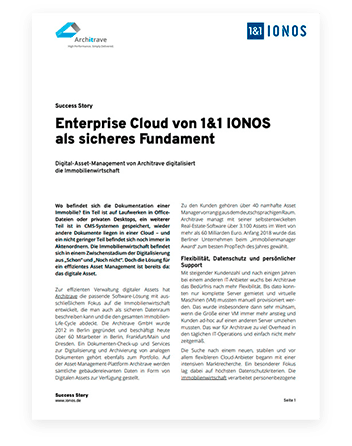 "We operate with a critical infrastructure that we provide for our customers. After all, our customers keep all of their documents with us. If our service fails, our customers will experience serious problems – and that can lead to quickly escalating costs. This is why a stable, reliable cloud solution is essential for us."Richard KlemmHead of IT Operations at Architrave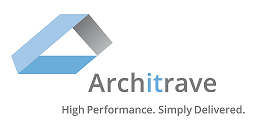 Start your 30-day free, no obligation trial
Free24/7 SysAdmin support
Do you have any questions about SaaS solutions with the Compute Engine?
Would you like to clear up any questions in a personal consultation?
We'll get back to you during our business hours: Mon–Fri, 9:00 am–6:00 pm